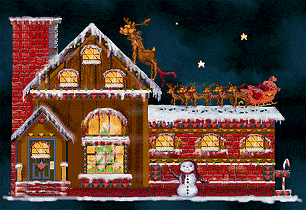 Well it's nearly the end of 2008 and it has passed in a flash!

I would just like to say I have had the best time since I started my blog in February and have met the most fantastic, sweet and helpful people. It is such a wonderful crafty world we all belong to and I love it!!

I have made the most fantastic friends from far and wide even though it is only through cyber space but one day our paths may even cross for real - you never know!!!

So I wish you all the best Xmas ever and lots of love and crafting in 2009! and a big thanks to everyone who visits my blog and follows it too (can't believe I have 69 followers ((((hugs)))) - I love reading your comments and of course I am a serial blog hopper and love stopping by and soaking up all that wonderful Inspiration out there!!!
AND FINALLY a massive thank you to everyone who sent me gorgeous cards and gifts (Eeeh ! it's like the crafty oscars LOL!!) - I loved and appreciated every one...
MUCH LOVE AND HUGS
FROM ME AND THE TWO FURRIES